HELENA — Two players who will be teammates on the baseball diamond this summer officially announced their respective signings to collegiate programs on Monday.
Eric Cockhill, who helped Capital's football team reach the Class AA state tournament quarterfinals as a senior, will join Concordia College in the fall. Concordia is an NCAA Division III program located in Moorhead, Minnesota.
Cockhill originally announced his commitment on social media in March following a visit to the campus around the first of the year.
"It's a great honor to be joining a program as good as Concordia," Cockhill said. "I was very excited when they asked me to come down for a visit. I really fell in love with the place and the coaches. I'm just really excited."
The Cobbers posted a 4-6 record during the 2021 season and finished fourth in the Minnesota Intercollegiate Athletic Conference. Concordia registered .500 records in both 2018 and 2019 but reeled off seven-straight winning seasons from 2011-2017.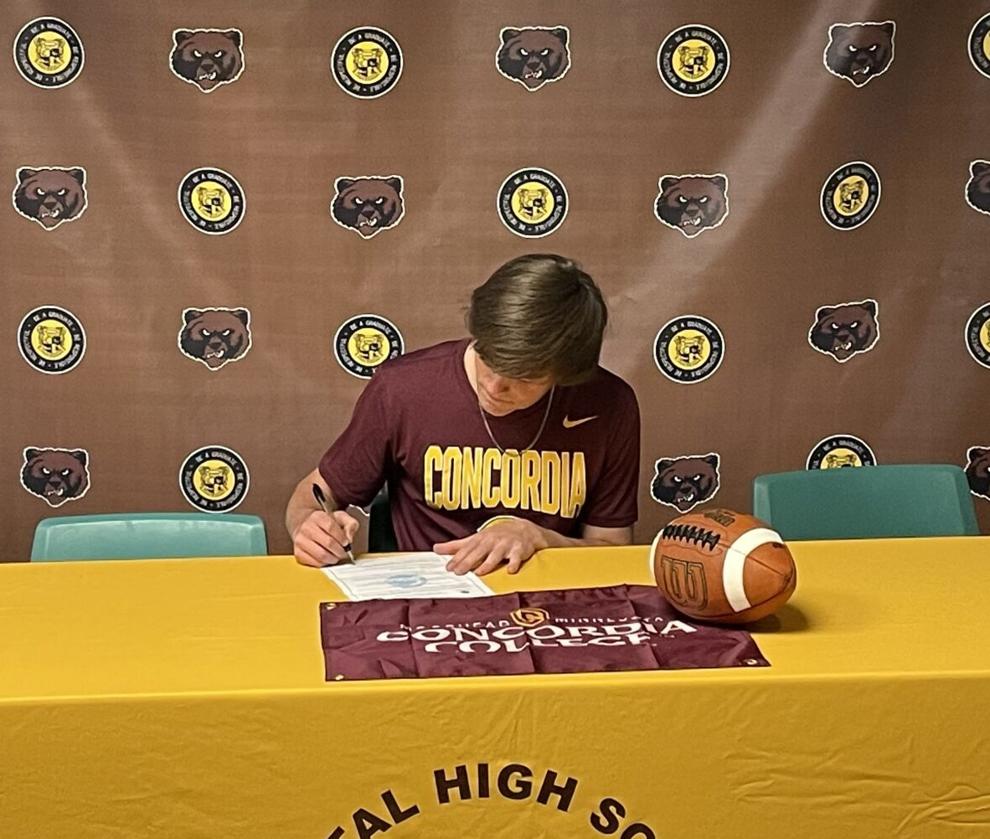 Head coach Terry Horan has guided the program for more than 20 years and was recently inducted into the Minnesota Football Coaches Association Hall of Fame.
"I just really liked the culture they had going on," Cockhill said. "The coaches, they seem very into the program and they're very good coaches. I like the offense they have a lot…It didn't take long to figure out that I wanted to go there."
Cockhill hauled in 36 receptions for 385 yards and five touchdowns for the Bruins last fall. For his varsity career, one that spans parts of three seasons, the 6-foot wide-out caught 46 passes for nearly 500 yards and six scores.
Cockhill said he will fill any role his coaching staff needs of him and believes the recruiting class he is part of will bring plenty of talent to Concordia's roster. He plans to join the team in time for fall camp, and while he is beginning his collegiate career, Cockhill said there are things he won't soon forget about his high school team and career.
"I'll never forget the team atmosphere that we have going on, we have really good coaches," Cockhill said of Capital. "I'd say a favorite memory of mine was going up and beating Butte this year. That was a good win. We were really into that game and that was a game we really needed."
Trysten Mooney signs with Wenatchee Valley
In the span of seven months, Mooney won two state championships: one on the baseball diamond as the Helena Senators' starting catcher and another on the hardwood as Capital's starting point guard.
On Monday, Mooney solidified his decision to attend Wenatchee Valley College in Washington to continue his baseball career.
"It's a big weight off my shoulders," Mooney said. "I wanted to do it before the season just so I could relax and play the whole season. Just looking forward to the opportunity to go play at the next level…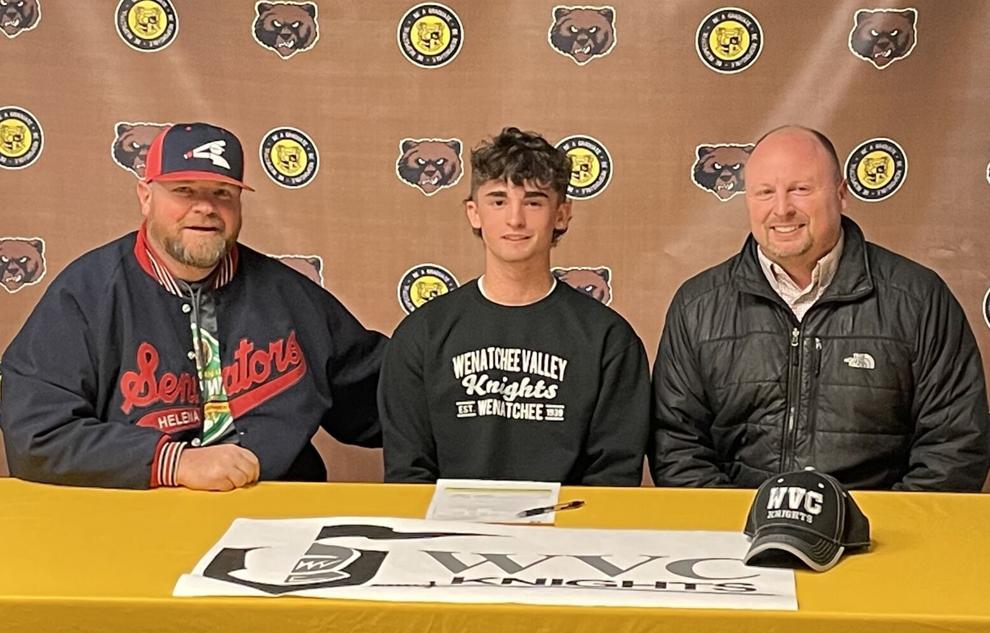 "[Baseball] is a different sport [compared to] football or basketball. You fail a lot and I think that's good. It kinda compares to life. I just like it and always have."
The Knights compete in the Northwest Athletic Conference, which is an association for community colleges. The program is currently 10-21 on the season and 6-2 in conference play.
Mooney was an All-State selection last season for the Senators behind the plate. He played 398.1 of a possible 493 innings at catcher and allowed a passed ball, on average, just once every 31 innings.
Mooney committed just six errors in 337 total chances (.982 fielding percentage) and threw out 23 would-be base-stealers.
"The position he plays, you have to be, not just a strong player, but a strong leader," Senators head coach Jon Burnett said. "He does call a lot of our pitches and our pitching staff knows that whatever they throw – if they're throwing that two-strike ball in the dirt – he's gonna block it and they don't have to worry about the passed ball. What he brings to that position has been huge for us over the last three years."
Mooney slashed .313/.407/.352/.759 with seven doubles and 31 RBI last season. He appeared in 65 games for the Senators and was a pillar of the program's first state title since 2003 and Northwest Regional Tournament runner-up finish.
Mooney has one more season with Helena's legion program remaining before he joins the Knights' roster. He wants another state championship, and from an aspect of personal growth, has some goals that he plans to work toward.
"Just getting bigger and stronger," Mooney said. "I've gotta gain some weight before I go there. Then being able to hit faster pitchers that you'll see at that level of baseball."
Mooney is one of the latest on a long list of Senators players who have continued careers at the next level.
Cy Miller, Ethan Keintz, Mike Hurlbert, Tyler Tenney, Matt Burton and Eamon Burke are a handful of examples of players off last season's Senators squad who are now playing collegiately.
"To get to come to a signing like this and see the smiles on their faces and the family's faces, it just reaffirms why, as coaches, we do what we do," Burnett said. "It's pretty cool for the friends and the family and the coaching staff and the community in general."